Domestic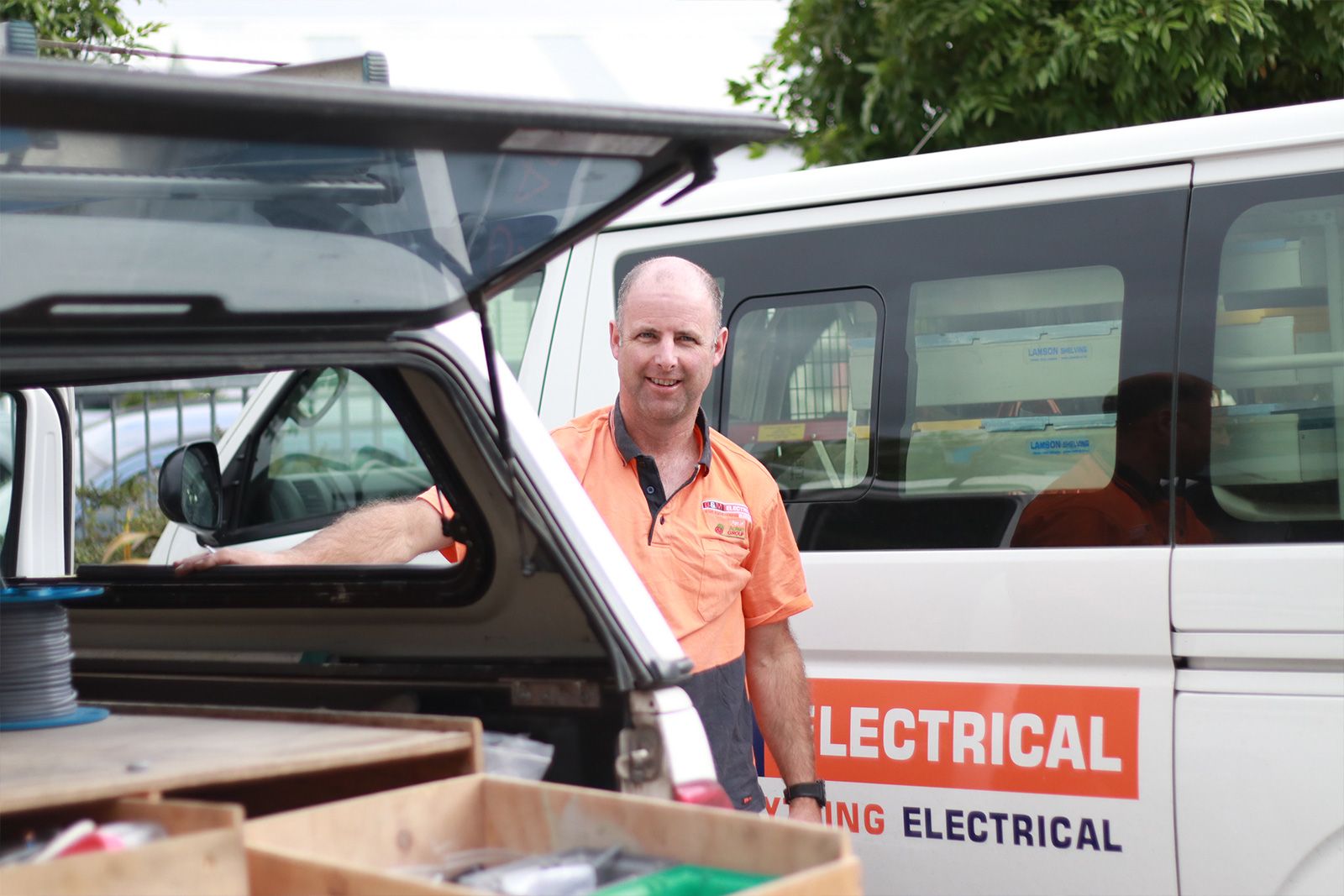 Here at B&M Electrical we pride ourselves on installing and servicing everything electrical. This includes all those jobs around your home, from installing and servicing heat pumps to new home wiring, plus installing your new home automation system.
Our experienced electricians can rewire, repair and alter your home electrical needs with ease, which includes installing new power outlets. We can also look after all your heating and ventilation needs with extensive experience in heatpump installation, repairs & service, plus underfloor heating systems and Smartvent ventilation systems.
---
Commercial
Let us take care of all your business's electrical needs, so you can focus on running your business. We've worked on hundreds of commercial projects within the Manawatu including Toyota New Zealand, UCOL and PAK 'n SAVE. Our experienced electricians also specialise in thermal imaging, for early detection of electrical faults. Using our infrared technology, insulation failures, heat loss & gain, circuit overloading and motor maintenance can be identified, reported and resolved. Our commercial services also include:
Energy efficient lighting upgrades
Electrical fit outs
Appliance testing and tagging
Lighting design
Thermal imaging
Commercial kitchen and laundry equipment servicing
Electrical installations
---
Appliances
Our team at B&M Electrical can service all major brands of appliances. Our skilled technicians can fix nearly every appliance including toasters, lamps, ovens, freezers, water blasters, and electric blankets. If you can think of it, chances are, our team can fix it.
We stock an extensive range of spare parts and electrical components to ensure we can get your appliances working like new.
Our fully trained technicians can service:
Everything electrical
Lighting
HVAC systems
Heat pumps
Dishwashers
Washing machines
Dryers
Appliance Installs
Ovens
Toasters
Lamps
Electric blankets
Fridges
Freezers
Induction hobs
Water blasters
Coffee machines
Steam cleaners
Industrial automation systems
Machine safe guarding systems
---
Testing
B&M Electrical have fully trained and competent technicians to test and tag portable appliances. Having equipment inspected and tested is the simplest, most cost effective way to ensure safety and legal protection, without risking prosecution in the event of an accident. You'll receive a full report with the test results, including items which failed the test. The testing method is within the WorkSafe NZ testing standards AS/NZS3760.